Welcome to RKD Engineering Corp, Inc.
Failure Analysis Equipment and Beyond
All PTFE fluid control modules
RKD Engineering, Corp designs and manufactures positive displacement diaphragm metering pumps and fluid handling systems. These pumps have all PTFE wetted parts and are pneumatically actuated to totally isolate the fluid path. They are primarily used in our own semiconductor failure analysis products to handle highly corrosive fuming nitric and sulfuric acids as well as organic solvents. We also offers custom pumping systems tailored to industry specific needs with multiple sources, valves, fluid flow measurement, and customized user interface control.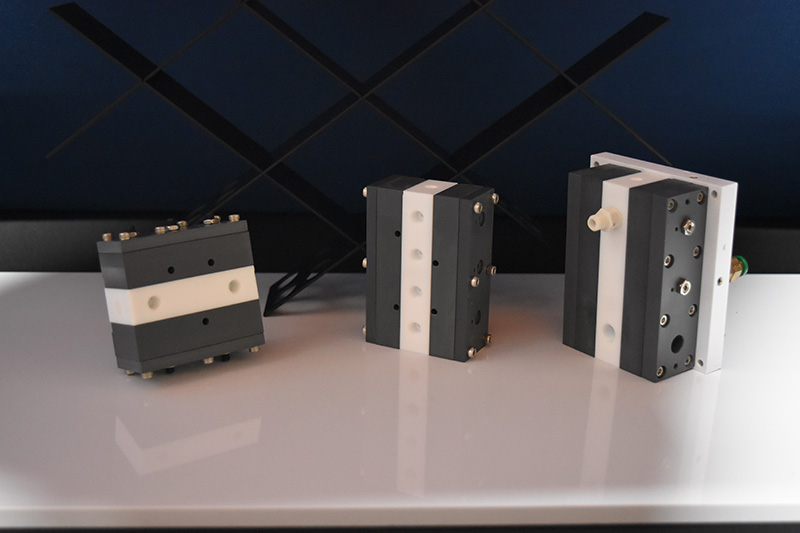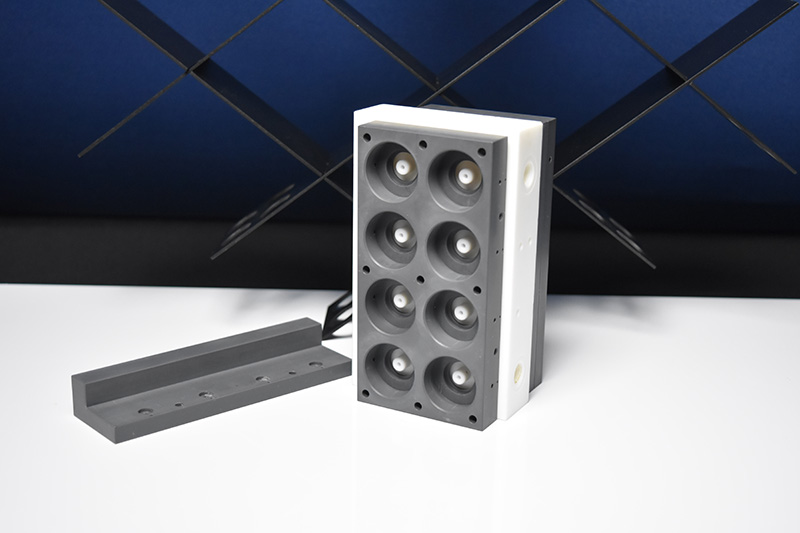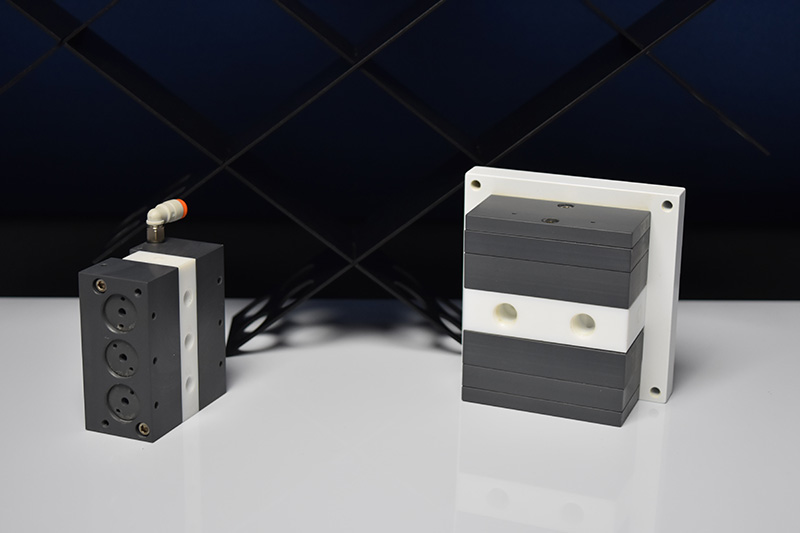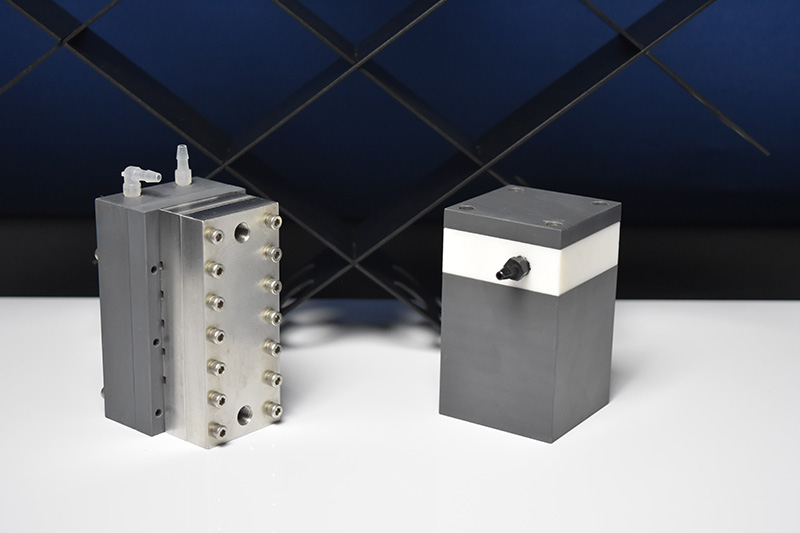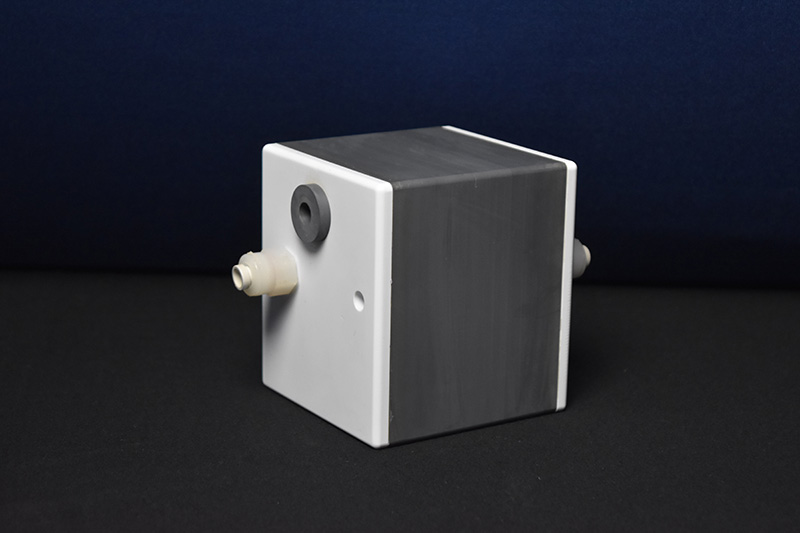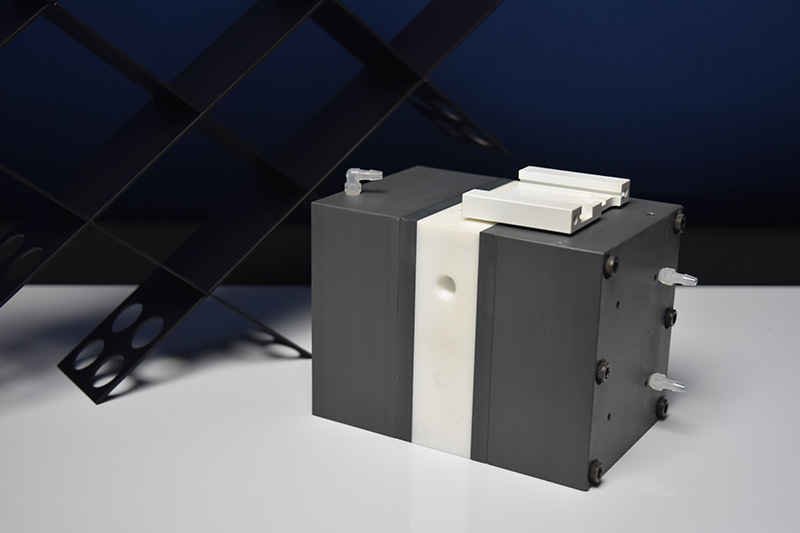 Standard single path metering pumps
The specialized liquid handling pumps are what allows RKD Engineering systems to handle abrasive decapsulants. The material composition of our pumps includes PTFE wetted parts and mechanical components made of corrosion resistant polymers. Internal hardware is made of stainless steel. The pump mechanism is enclosed with the electronic and electromechanical components in an air tight PVC plastic housing. Valves are pneumatically operated to allow for full isolation of the flow path. The pumps deliver discrete volumes of fluid with the rate of dispense determined by an analog control signal. RKD Engineering pumps are designed for years of reliable operation in harsh chemical conditions.
Custom Capabilities
The scalability of the RKD Engineering's pump design makes it possible to integrate a large number of fluid flow control functions into a single assembly. Many sizes of pump and valve diaphragms are available for industrial application and safe chemical handling in laboratory environments. If you would like to make an inquiry regarding a custom design or to view our available systems, please send a message though our contact form and we will get back to you as soon as possible.

---