Welcome to RKD Engineering Corp, Inc.
Failure Analysis Equipment and Beyond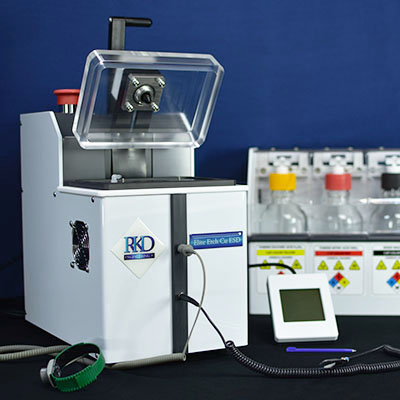 Chemical Decapsulator Systems for ICs
RKD Engineering develops a series of acid decapsulation tools which use the jet etching process. Our automated IC decapsulation systems allow an individual to safely open a wide range of packaged semiconductor devices.
We offer the most reliable failure analysis and sample preparation solutions for integrated circuits. Our systems expose delicate silicon die surfaces and fragile bond wires made of Gold, Aluminum, Copper, and now Silver. RKD Engineering also provides precision mechanical precavition tools.

RKD Engineering continues to develop products for the evolving semiconductor industry to make sample preparation easier, faster, and more reliable.
Upcoming Event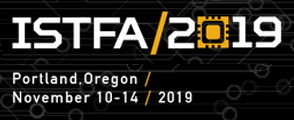 The complete RKD Engineering product line will be available for demonstration at the ISTFA 2019 Symposium at the Oregon Convention Center in Portland, Oregon! The RKD Engineering team will be on site to showcase our suite of failure analysis tools, along with product information and demonstrations.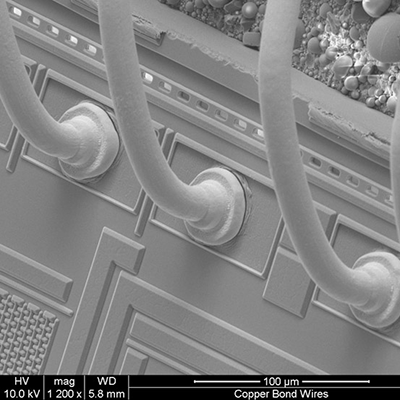 Applications
Our systems are used extensively in multiple industries today. Some common applications for our products include:
• Jet etching for liquid penetration inspection
• Encapsulant removal for bond wire analysis
• SEM metallography through device exposure
• Anti-corrosion sample preparation for nondestructive examination
• Protection of silver wire bonds in integrated circuits
• Heat sink removal
Counterfeit Detection
Our solutions can be used to understand your supplier better. By using wet etch decapsulation, you can be sure that the semiconductor products you pay for are the products you receive.
Considerations:
• Are the best quality materials used in the package?
• Does the manufacturer identifier appear on the silicon die?
• Has the semiconductor been stored or shipped safely?
All these questions can be answered using an RKD Engineering decapsulation system.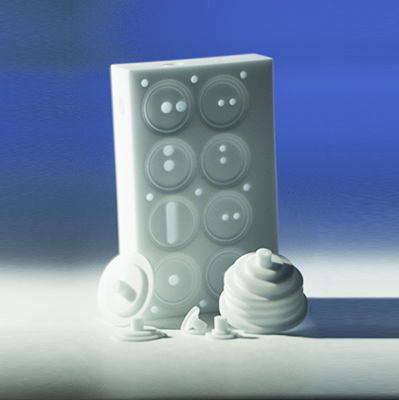 Fluid Handling and Pumping
RKD Engineering designs and manufactures positive displacement diaphragm metering pumps and fluid handling systems. Our pumps have PTFE wetted parts and are pneumatically actuated to totally isolate the fluid path to the package.
Our pumps are used in our own semiconductor failure analysis products to safely deliver fuming nitric acids, sulfuric acids, and organic solvents. The scalability of the RKD Engineering pump design allows integration into various fluid control systems into a single autonomous assembly.
Our chemical fluid pumps are available for custom scientific and industrial applications.

---